Let's imagine that we have a project with two adjacent rooms as seen in the image below. Now, suppose we want to hide the shared interior wall between the two rooms.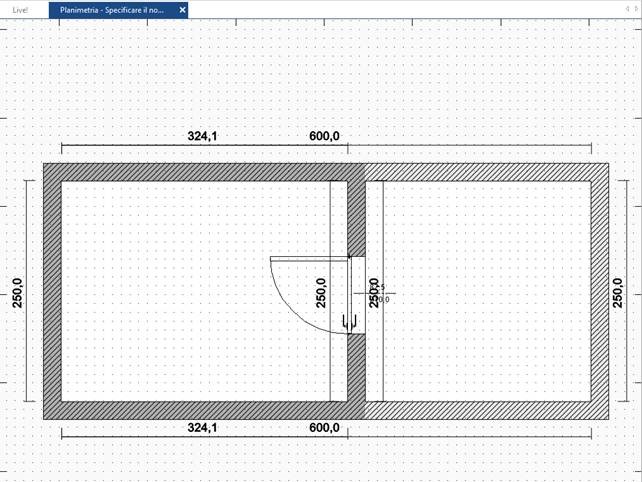 In this case, the "Hide" command from the context menu is not the best solution since it would not hide the door present between the two rooms.

One solution could be to unite the two rooms using the "Merge Rooms" command. See the article "Merge Rooms".
If you do not wish to join the rooms, however, an alternative could be to temporarily remove the door and then to insert a large opening into the wall that has the same dimensions as the entire wall (Command: Right click on wall – "Create Hole/Niche").
This article is valid up to version 2018