Let's take a look at the below example of a floor with a mixed tiling installation.
Start by laying a hexagonal tile on the floor: first, select the "fill destination area with selected tile or pattern" button and then drag a hexagonal tile onto the floor: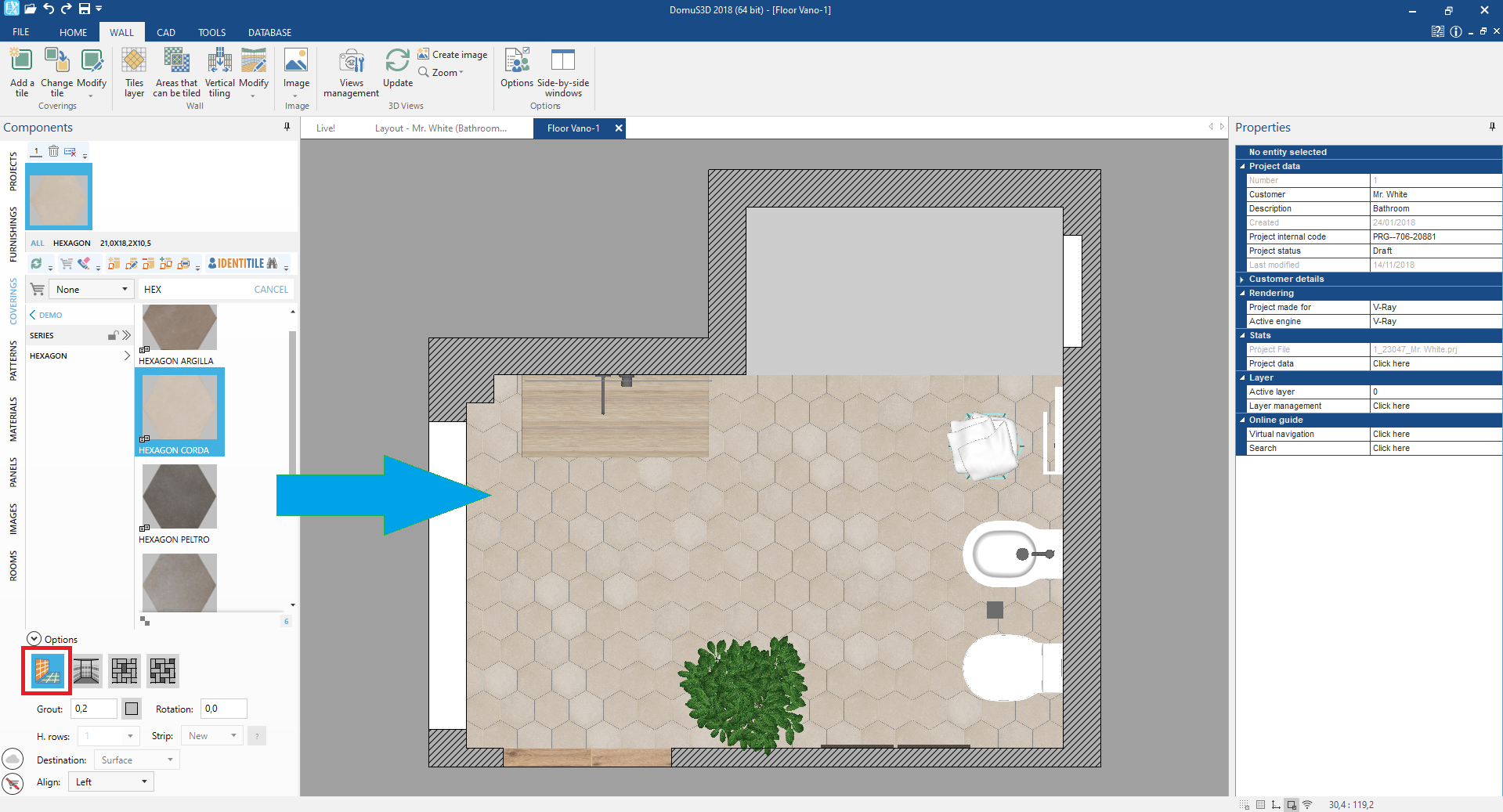 Next, select the Polyline

command from the CAD toolbar and trace the outline of the part of the floor that you would like to tile with a different pattern and/or material.
We recommend that you use the snap feature to select the vertices of the existing tiles to easily draw your area. To terminate your drawing, right click and select "Close".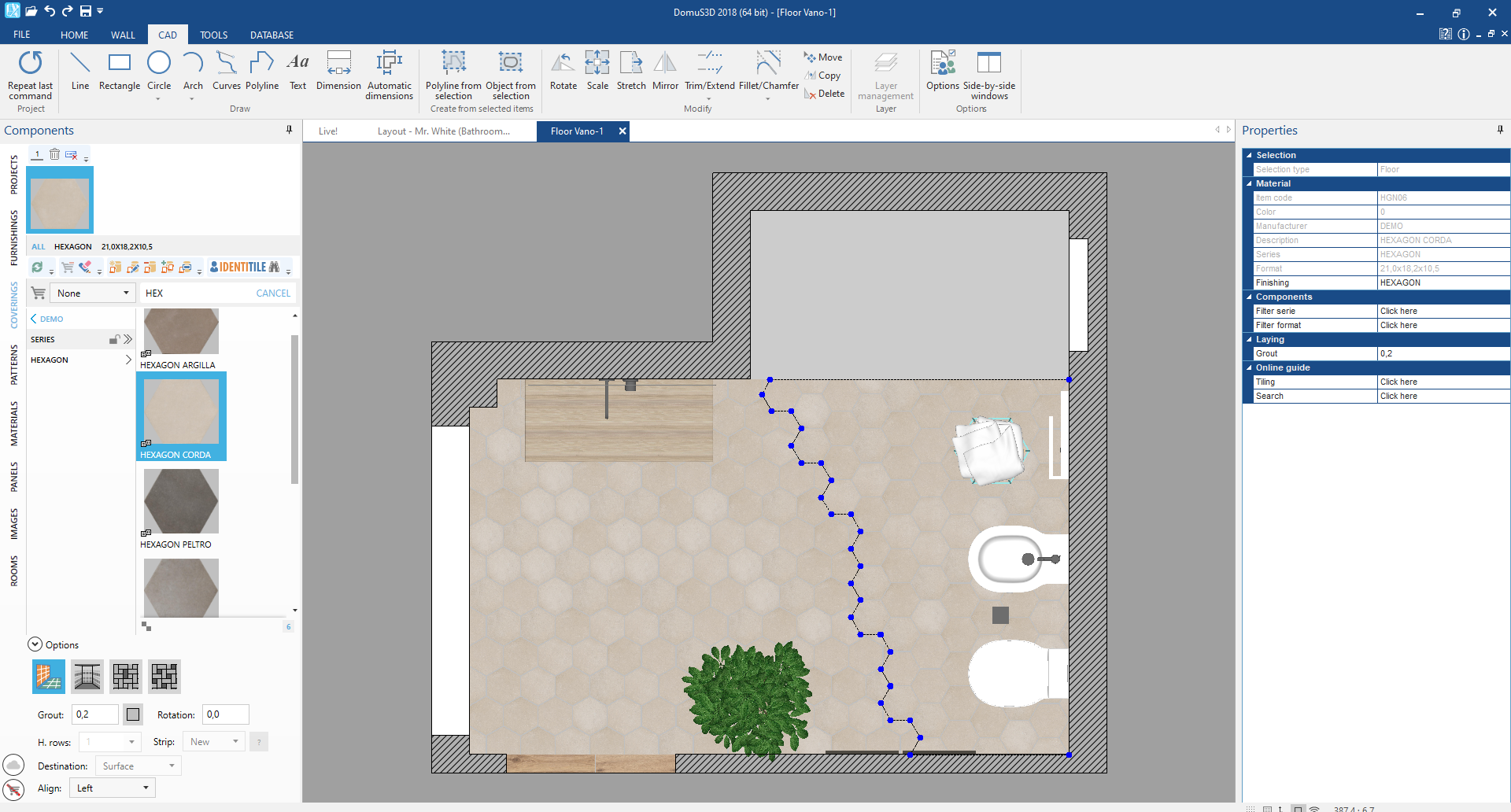 Now that you've drawn your polyline, right click on it and select "Create Tiling Area". Make sure the "Tile Area" option is selected (if it does not allow you to select this option, close the window and make sure your polyline is closed).
Next, click "Select" and select the tile that you would like to use. Even if you want to use a different laying pattern than a standard straight-lay pattern, you can select any tile at this point and change it later.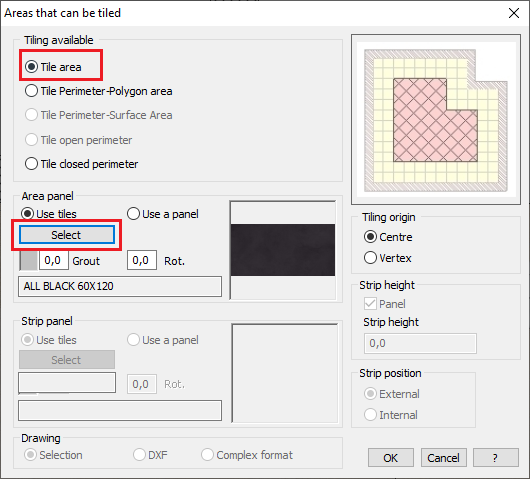 Next, open the "Patterns" tab in the Components window and drag the desired pattern onto the floor.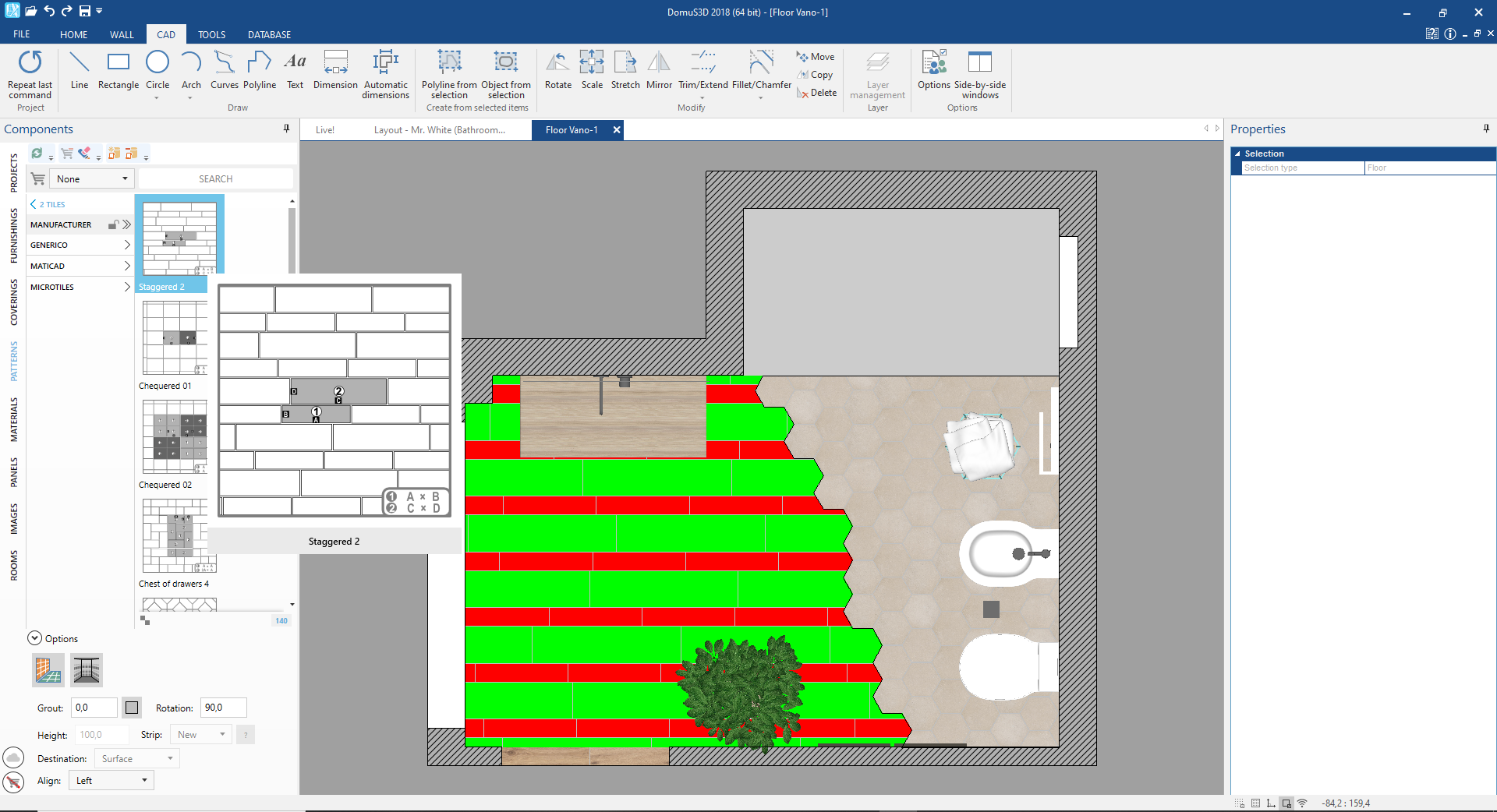 Remember to make sure that "Fill destination area with the selected tile or pattern" is selected before dragging your pattern or choosing its rotation. Next, switch to the "Coverings" tab and make sure that the "Change similar tiles" option is activated.
Select the desired tile and drag it onto the corresponding color of the dynamic pattern.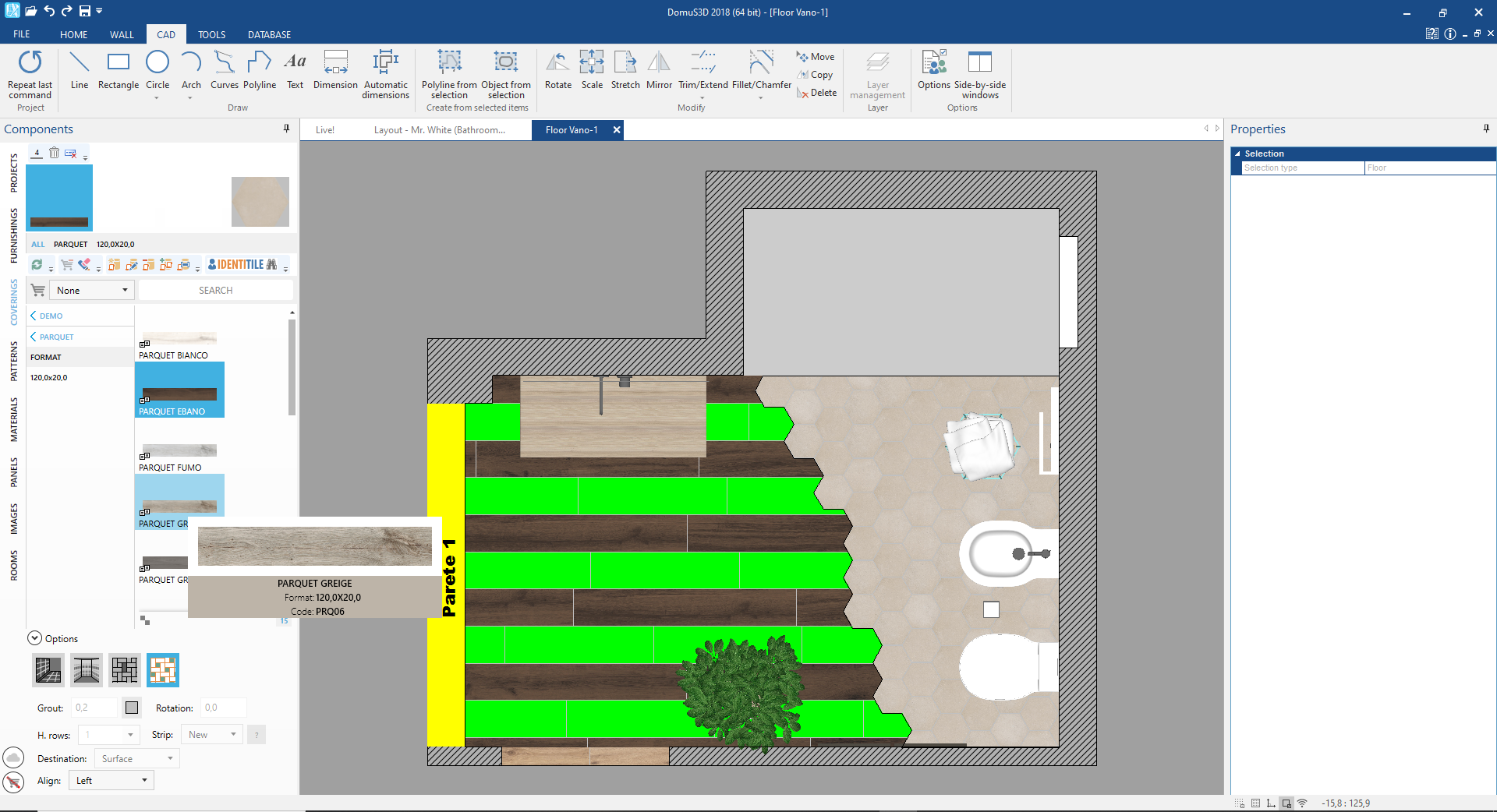 Repeat the procedure for the other tile(s) in the pattern.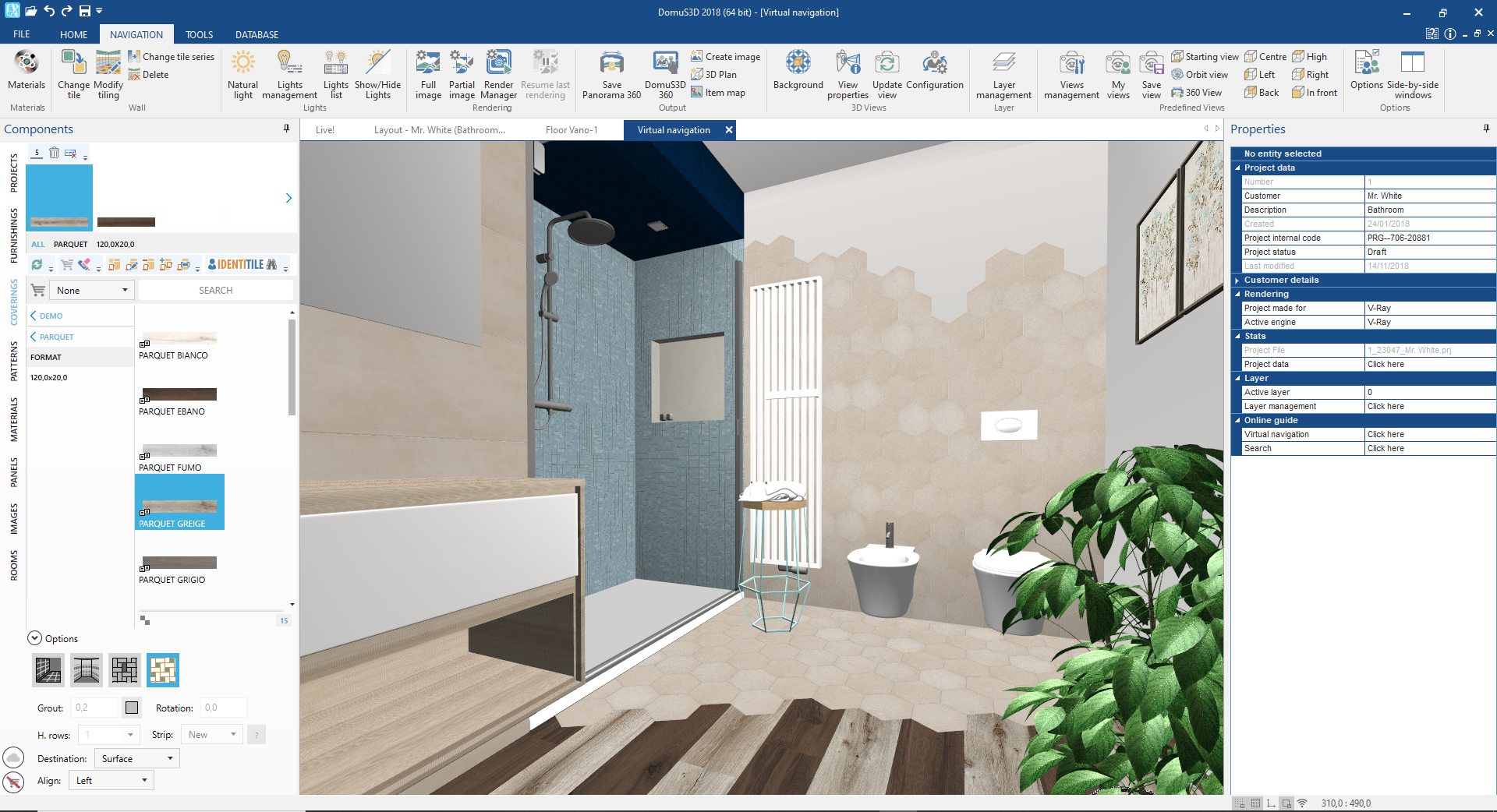 This article is valid for the 2018 version and later.